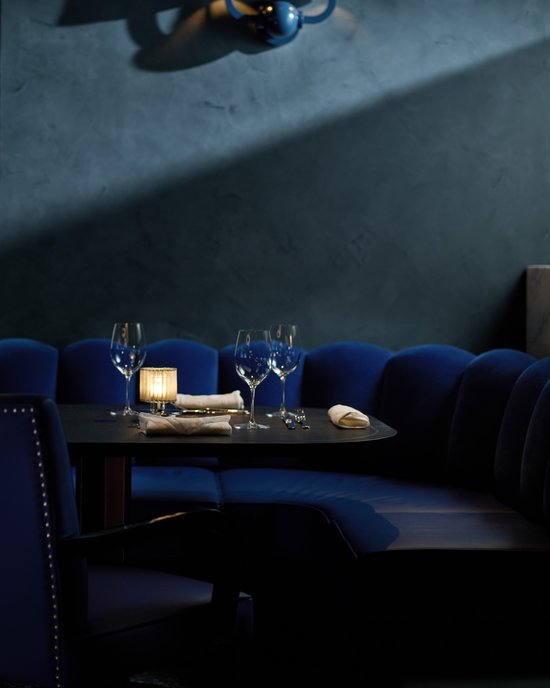 Editors' Preview Night at Grill Americano
Before it opens to the public, be the first to dine at Grill Americano – the new Italian steakhouse from Chris Lucas.
Grill Americano is one of 2022's most anticipated openings, and the latest restaurant from Chris Lucas – the man behind a number of Australia's most influential and popular diners, including Chin Chin, Baby, Kisume and last year Society and Yakimono. The Italian steakhouse, located on Flinders Lane, is likely to become another instant classic. Grill Americano is opening exclusively for Broadsheet editors and Broadsheet Access members – days before it opens to the public. Beneath its grand chandeliers, you'll be first to taste the menu and get a special insight into how Grill Americano came to life, with Broadsheet editorial director Katya Wachtel and Lucas himself in attendance for a bar-side chat.
On the food front, expect silky handmade pasta, bistecca alla Fiorentina (flame-licked steak on the bone, Tuscan-style) and woodfired scampi, and a classic tiramisu – with a twist – scooped and served at the table. The dining room is Venetian-inspired, with luxe royal blue banquettes and a striking marble bar that stretches from the entrance into the heart of the grand dining room.
There are only 80 seats available. The first seats will be released on Wednesday 9 March. If you miss out, a second release is happening on Friday 11 March. Reserve your spot below; a $75 deposit is required.
Sorry. This event is now sold out. But don't worry. there are lots of exciting restaurant openings coming up and more Editors Preview nights will be announced soon on access. Broadsheet Access members will always be told first.