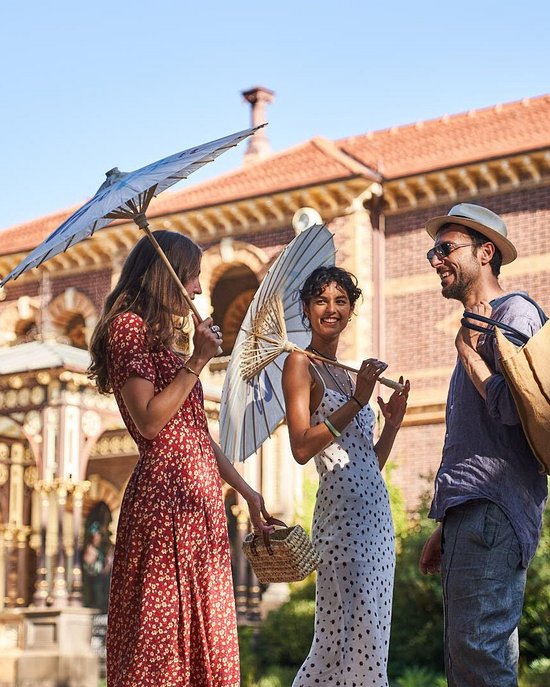 Indulge in a stylish day out at So Frenchy So Chic
Experience joie de vivre as the French do – at least for the day – with a discounted package at So Frenchy So Chic.
The ultimate French-inspired summer garden party, So Frenchy So Chic, makes a grand return to Melbourne and Sydney this February to celebrate its 10th anniversary. Spend a day in the sunshine enjoying live music, food and wine. And on the line-up this year: up-and-coming French-Australian singer, songwriter and producer Lili Alaska, French-Nigerian singer-rapper Féfé, local legends Mick Harvey & The Intoxicated Men, DJ Mike Guerrieri, and the live debut of SFSC founder Jean-Francois Ponthieux's Yé-Yé 2.0 project, just to name a few.
We've teamed up with So Frenchy So Chic on a discounted bundle to help you get the most out of your day. Your bundle includes:
Melbourne
Two tickets to So Frenchy So Chic at Werribee Mansion
A Milk the Cow cheese hamper for two, including 100g Marcel Petite Comte, 125g Le Roi Roquefort Papillon and 100g Délice des Crémiers, all served with fig paste, crispbreads and bébé baguette
Sydney
Two tickets to So Frenchy So Chic at Sydney's Bicentennial Park
A Bellevue Cottage cheese hamper for two including 100g Gruyère fort 12-month aged, 100g camembert crémeux, 50g bûche de chèvre aux herbs, all served with Bellevue Cottage house-made butter, traditional petite baguette and lightly spiced prune relish
Price: $205 (15% off RRP)
There are only 100 bundles available per city, so be quick to reserve your spot.
Sign up to redeem
To unlock this offer, please sign up for an Access membership.
You can subscribe by clicking the red button above or If you already have a membership, you can log in to redeem.