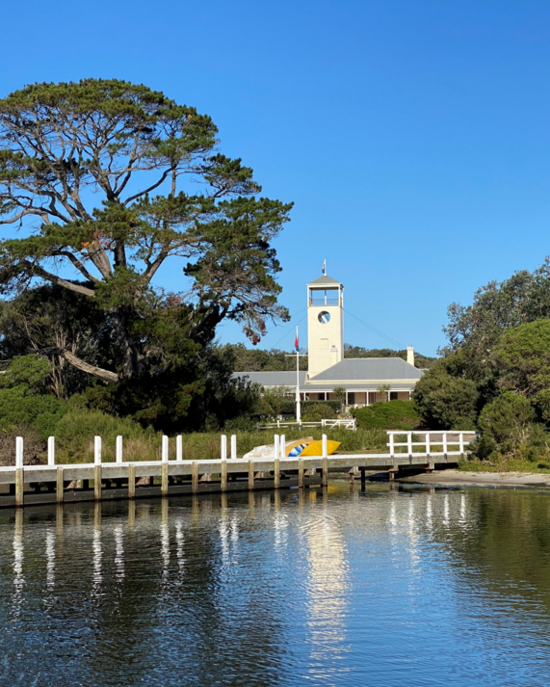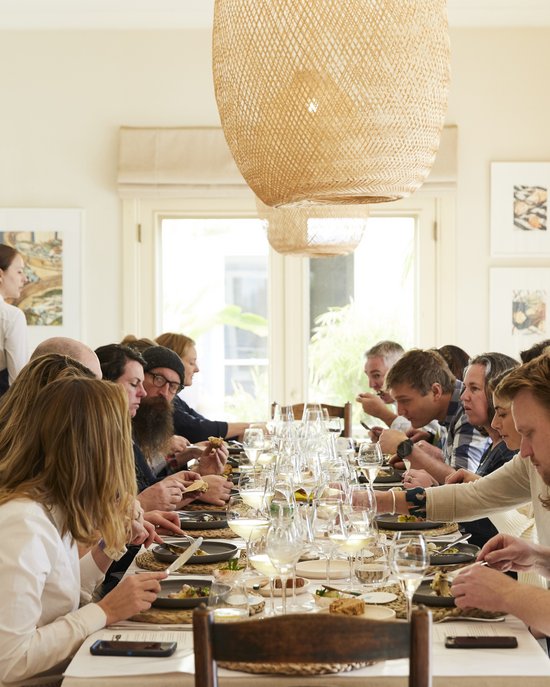 Get First Access – Before the Public – to an Intimate Off-Grid Lunch Hosted by Gippsland's Acclaimed Sardine Dining
Guarantee yourself a spot at an intimate off-grid lunch before ticket sales open to the public. With just 24 seats available per session, this will sell out.
Throughout June and July, celebrated sustainable-seafood eatery Sardine is hosting intimate six-course lunches at Gippsland's stunning Ocean Grange Homestead, built in 1889. The idyllic, off-grid beach house is located in a national park, directly across Lake Victoria from Paynesville. And it's only accessible by boat (don't worry – your ride is included in the ticket price).
Chef-owner Mark Briggs worked at Michelin-star restaurants in his native UK before running the kitchen at Melbourne's Vue de Monde for four years. In 2017, he and partner Victoria Hollingsworth packed up their city life and headed east to Paynesville, a small town in Gippsland Lakes, to open Sardine. The now-acclaimed restaurant showcases the region's incredible seafood across multiple courses.
Staying true to Sardine's ethos, the menu will centre around seasonal and local produce. Expect dishes made with pork sourced from Skylor Park, eggs from the nearby Forge Creek and some of East Gippsland's best seafood – including, of course, sardines. All dishes will be paired with wines from Gippsland winery Lightfoot & Sons.
On arrival, you'll have the chance to tour the homestead and its surroundings – a lush green strip between the lake and the ocean – with roaming canapés and sparkling. And at the end of your meal, you'll get an exclusive gift from Sardine Dining to take home with you.
Reservations are now open, with sittings from 12pm Wednesday to Sunday between June 22 and July 3. Guarantee your spot via the link below. Tickets are $350 per person.
Sign up to redeem
To unlock this offer, please sign up for an Access membership.
You can subscribe by clicking the red button above or If you already have a membership, you can log in to redeem.