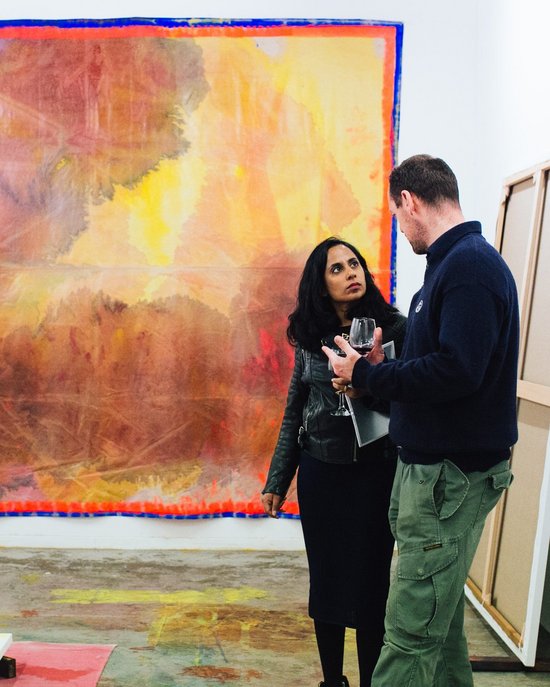 Experience a Multisensory, Fantastical New Exhibition at This Private Event at Sydney's MCA
Want a private tour of the Museum of Contemporary Art Australia's (MCA) immersive, fantastical new exhibition? We've got eight double passes up for grabs to an intimate, after-hours event this August, but you'll have to be quick – first in, best dressed.
The MCA's latest exhibition – the multisensory Ultra Unreal – looks at how ancient mythologies can reveal current realities and shape future worlds. It features diverse works from six artists and collectives from around the world: Club Ate (Sydney), Korakrit Arunanondchai and Alex Gvojic (Bangkok and New York), Lawrence Lek (London), Lu Yang (Shanghai), and Saeborg (Tokyo). Across multiple levels, step into an intergalactic world of immersive installations, digital environments, costumes, sets, inflatables, and artist performances.
Access is co-hosting an intimate, after-hours event with MCA Next (the museum's network of like-minded art lovers who connect over events and chats). On August 11 you can get a private look at the exhibition, just weeks after it opens. And assistant curator Lucy Latella will be there to answer any questions as you explore away from the crowds.
Afterwards, enjoy delicious snacks like Moroccan eggplant filo triangles and pumpkin and sage arancini from Two Good Co. Plus, rum-based cocktails made with molasses sourced from Queensland and NSW by Brix Distillers – and plenty of wine.
We've got eight double passes to give away to the event. But hurry – first in, best dressed.
Ultra Unreal takes place at the Museum of Contemporary Art from July 22 to October 2, 2022.
Image: Lu Yang, HungryGhost (still), 2021, single channel digital animation, HD, colour, sound, image courtesy the artist and COMA, Sydney © the artist