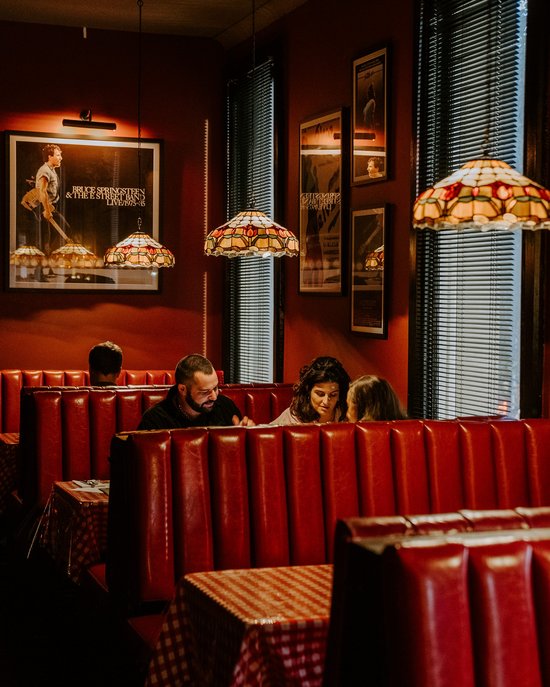 A One-Off Pasta Party With Bottomless Cocktails at Connie's Italian Diner
Head to this new Italian disco diner in the heart of Melbourne's CBD for a one-off pasta and cocktail extravaganza, exclusive to Access members. There are just 50 spots available, so secure yours now.
Last month, the team behind Heartbreaker, The Everleigh and Bar Margaux opened late night trattoria Connie's Italian Diner. Like something "plucked straight from an old-school movie", according to Broadsheet contributor Jo Rittey, the diner boasts a jukebox, disco balls, red-and-white checkered tablecloths, plenty of vinyl, supersized pastas, pizzas, and more.
And for one night only, you can bring your mates along for a full "famiglia affair". Expect three ample pastas, including tagliolini cacio e pepe and a classic pasta alla norma, with a rocket salad and Connie's buttery, garlic Parker House rolls. Round out the evening with bottomless sparkling cocktails by the Everleigh Bottling Co. Our pick? The bright and juicy Il Carretto spritz.
Co-owner Michael Madrusan (Made in the Shade Group) will be there to chat about the evolution of the restaurant and each dish (inspired by beloved memories of his grandmother, the diner's namesake).
There are just 50 spots available at this exclusive event. Tickets are $60 per person or $90 with drinks; purchase yours via the link below.
This event takes place from 6pm–7.45pm on June 23, 2022, with tables for up to 8 guests available. Doors open at 5.45pm. Gluten-free and vegetarian dietaries can be catered for.