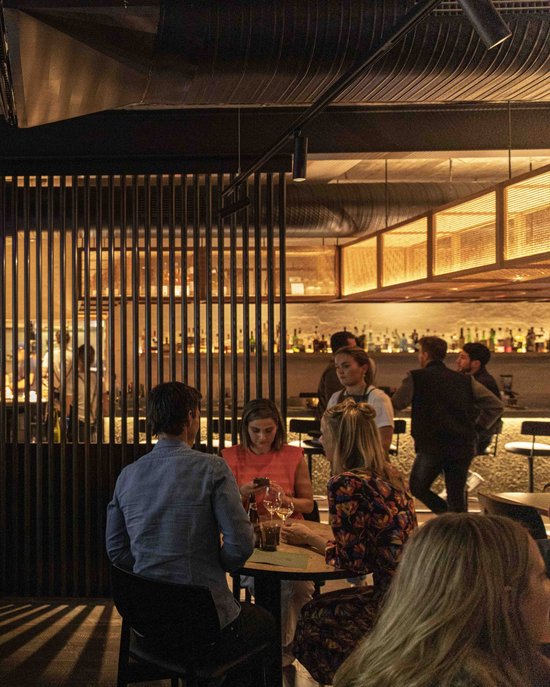 Book the Broadsheet Table at New Quarter
Try New Quarter's moreish new menu before it's revealed to the public, with Broadsheet Table
One of our favourite contemporary Vietnamese-inspired diners, New Quarter, will soon reveal its new autumn menu – and you can be the first to try it. The restaurant – from the team behind some of the city's best Asian restaurants, including Hanoi Hannah, Tokyo Tina and Firebird – is known for delicious, unexpected dishes like banh mi "fingers" and cha ca-style barramundi fillet with burnt butter.
At the Broadsheet Table, in the middle of the restaurant with a full view of the bar and kitchen, head chef Scott Lord (whose resume includes top Melbourne diners Cumulus Inc and Sunda) will personally guide you through four new courses that have been in development for six months. The menu won't be revealed until the night, but you can expect fragrant, flavour-filled dishes that champion seasonal Victorian produce and feature local seafood and moreish noodles among the snacks and mains.
On the drinks front? Expect an all-Australian line-up to perfectly match each course, including a native twist on a classic cocktail to get things started; a delicious and fresh take on a sangiovese by legendary makers up in Victoria's Alpine Valley; and a special, surprising drop (made in Thornbury) to finish things up.
The Broadsheet Table is the only way to get this experience at New Quarter. There are limited spots available until March 31 so be quick to make your reservation.
Friday (for 2 or 4): 7pm
Saturday (for 2 or 4): 7pm
Sign up to redeem
To unlock this offer, please sign up for an Access membership.
You can subscribe by clicking the red button above or If you already have a membership, you can log in to redeem.
Follow the link below to book your preferred evening (Thursday, Friday or Saturday at 7pm)
You will receive an email confirmation of your booking and a reminder prior to your booking
On the day of your reservation, you'll be taken to your Broadsheet Table to settle in for an evening of surprises and outstanding dishes
Terms and Conditions