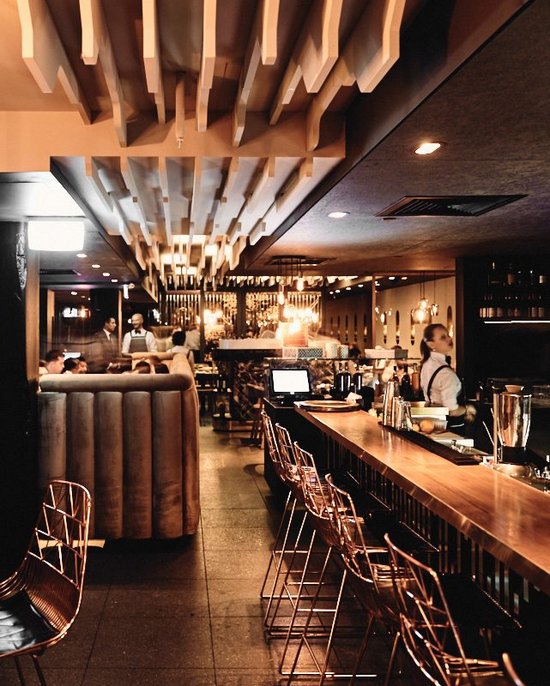 Book the Broadsheet Table at Maha
Be the first to taste Maha's new menu before it's revealed to the public, with Broadsheet Table.
One of the city's best contemporary Middle Eastern restaurants invites you to be part of developing its new menu. Maha – helmed by Shane Delia, who also owns sister restaurants Maha East and Maha Bar – is renowned for transforming staples into well-balanced, flavourful dishes.
At the Broadsheet Table, you'll be personally hosted by the head chef as you taste the restaurant's newest creations. These dishes won't be revealed until the night of your booking, but expect twists on Middle Eastern classics as well as Maha's signature 48-hour lamb shoulder, dressed with harissa and smashed pickled radish. You'll play a vital role in the development of the new menu by providing your thoughts on each dish.
There's also the option to add sommelier wine-matching or a signature cocktail. Our pick? Maha's beloved Pomegranate Sour.
This Maha experience is exclusive to the Broadsheet Table. Limited spots are available until May 30 so be quick to make your reservation.
Monday-Sunday (for 2 or 4): 7pm
Sign up to redeem
To unlock this offer, please sign up for an Access membership.
You can subscribe by clicking the red button above or If you already have a membership, you can log in to redeem.